Fri 26 May 2017
5/26/2017:  Quick Farm Update
Planting season is progressing very well; we have about 3 acres of veggies in the field, including:  arugula, basil, beans, beets, broccoli, cabbage, celery, chard, cucumbers, dandelion greens, dill, garlic, kale, kohlrabi, lettuce, leeks, onions, pac choi, peas, potatoes, radishes, scallions, shallots, tomatoes, zucchini.
Next week eggplant and peppers will transition from the greenhouse to the fields and we'll start seeding carrots for the late summer.  Melons and winter squash will be set out the first week of June.  We've enjoyed a cool and relatively wet spring, with soil temperatures warming up the crops are jumping and cultivation work is becoming a priority.  Fieldhouse cucumbers are coming along nicely and should be a feature of our June harvests…
Summertime CSA
Registration for our 2017 Summertime CSA is still open, we have a few more spots for new and returning members.  Distributions are scheduled to start Tuesday June 6th and Friday June 9th.  Don't miss your chance to guarantee a share of a delicious harvest this summer.
Farmstand Schedule
Our Farmstand will be open Saturday, Sunday, and Monday of Memorial Day Weekend (10AM 'til dusk) with a special selection of spring veggies.  On Thursday June 1st we'll officially open for the 2017 season and thereafter we will be open daily through the fall.
Field Crew Positions
We are hiring full and part-time crew members for the 2017 season.
Please contact us (phone or email) if you are interested in applying for a field crew position.
$8-$14 per hour to start + veggies!
Part-Time Positions:  15-25 hours per week, mornings.
Full Time Positions:  40-60 hours per week
Tasks will include harvesting, seeding, transplanting, cultivation, and field projects.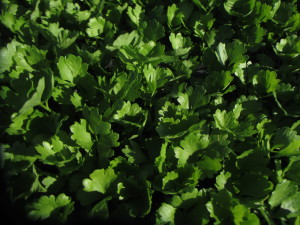 No Responses to " Summertime CSA, Farmstand Opening, Field Crew Positions "