What Seeds Do We Sow, What Crops Do We Grow? 
We plan each season with our CSA Shares as the focus of our harvest plan; while a majority of our crops are available at the farmstand & market, we do grow select crops exclusively for our CSA.
We are in the planning stages for crop varieties which we'll include in our 2017 planting plan.  To view a list of weekly CSA distributions from previous seasons, see our CSA Newsletters page.  Thanks to Baker Creek Seeds, Fedco Seeds, High Mowing Organic Seeds, Johnny's Selected Seeds, and Nourse Farms for carrying out the good work of marketing quality fruit and vegetable plants and seeds.
New in 2017 & 2018:  Brix Bounty Exploring the Harvest

Recipe suggestions, Focusing on Human Nutrition & Well Being
Released Throughout the  Growing Seasons
Click on a crop or photo to visit the crop page
Jan 2017 Update – This Page is Under Construction
              Cabbage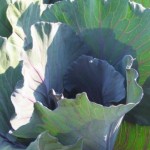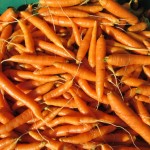 Carrots
Celery           Celeriac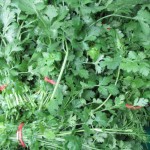 Cilantro
Kale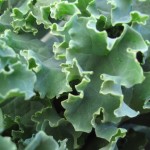 Kohlrabi
Tomatoes, Paste,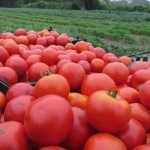 Tomatoes, Slicing
Tomatillos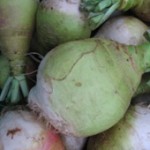 Turnips, Macomber
In 2014 we moved to our new location on Bakerville Road.  We have yet to establish fruit plantings on the new land; in the coming seasons we anticipate planting blackberries, raspberries, & strawberries exclusively for our CSA members.